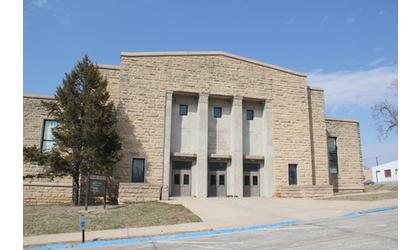 (KLZA)-- EMC Insurance which has the City of Falls City Insurance conducted a risk management assessment of the cities municipal buildings including the Aquatic Center and Prichard Auditorium.
During Monday night's City Council meeting City Administrator Kevin Cluskey provided the Council with information on recommendations for the facilities.
Several recommendations were made concerning Prichard Auditorium, including the exhaust system in the kitchen and a better fire suppression system in the kitchen. Increasing the height of the rails one the east and west side front row of seating was also suggested.
The Council felt that since the kitchen is not used often, some of the recommendations were not needed and that some policy changes to use of the kitchen area could alleviate some of the needs for improvements.
EMC also suggested the east side of the Auditorium be checked by a mason for water damage and to see if water is actually coming into the building and determine what repairs could be made.
Concerns about the cement leading up to the Auditorium were also noted. Work to improve this area is already being planned.
The Council approved responding to the report on how the City will follow through on the recommendations and voted to approve doing the necessary upgrades.