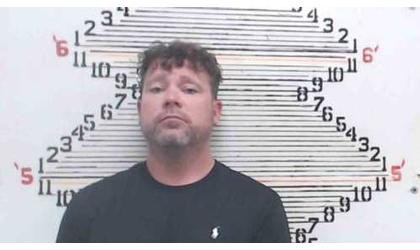 Jay Bechtold ( Credit: Brown Co Sheriff's Office)
(KNZA)--A Falls City, Nebraska man has been charged in a Brown County grain theft case.
Brown County Attorney Kevin Hill said a criminal complaint was filed earlier this month charging 40-year-old Jay Bechtold with three counts of felony theft, with two of the alleged thefts falling between $25,000 and $100,000, and the third between $1,500 and $25,000.
According to the criminal complaint, the charges stem from the alleged theft of grain tickets and/or checks from the Morrill Elevator.
Bechtold was charged following a lengthy investigation by the Brown County Sheriff's Office.
He was extradited from Nebraska on a Brown County warrant and transported to the Brown County Jail on June 15.
Bechtold was released Monday after posting a $75,000 bond.