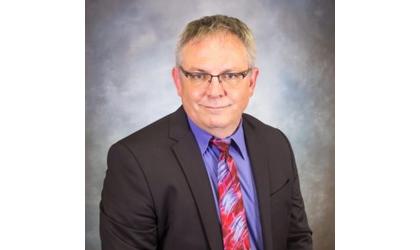 Dr. Cameron Carlson
(KAIR)--A new principal is named for Atchison's Maur Hill-Mount Academy.
According to a release issued Tuesday by the private, Catholic prep school, named to the position of leadership is Dr. Cameron Carlson, who comes to the Atchison school from Newman University, in Wichita, where he was Dean of the School of Education.
Prior to that, Carlson, who has what the release calls "an extensive background in Catholic Education, both as a teacher and administrator," served as the Academic Dean of Education at Wichita's Kapaun-Mt. Carmel a decade before moving on to higher education.
The release calls Carlson "a great choice" for Maur Hill-Mount Academy, citing his "experience as a Catholic school leader, teacher, and trainer for aspiring teachers."
Carlson will move to Atchison, where all three of his children attended Benedictine College.