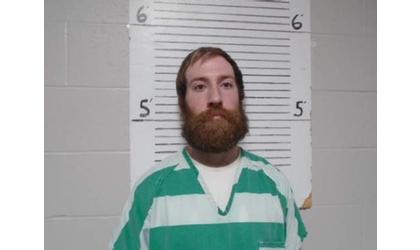 Joseph Keehn ( Credit: Nemaha Co Sheriff's Office)
(KMZA)--A Wamego man has been charged in a Nemaha County child sex case.
Nemaha County Attorney Brad Lippert said a complaint filed in Nemaha County District Court charges 28-year-old Joseph Keehn with sexual exploitation of a child.
Lippert said the complaint alleges that on January 20, 2021, Keehn unlawfully persuaded, induced or enticed a child under 18 years of age to engage in sexually explicit conduct with the intent to promote the performance.
The case was investigated by the Seneca Police Department.
Keehn was arrested Monday after being paroled by the Kansas Department of Corrections.
He remains in the Nemaha County Jail, held on a $50,000 bond.
Keehn is scheduled to make his first appearance in court June 28.