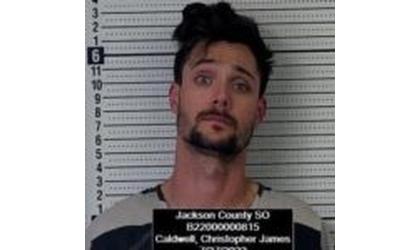 Christopher Caldwell/Credit: Jackson Co Sheriff
(KAIR)--A Texas truck driver is facing charges in Jackson County, arrested Wednesday for drug possession.
Jackson County Sheriff Tim Morse, in a release, said 31-year-old Christopher Caldwell was taken into custody on charges for possession of cocaine, possession of a hallucinogenic drug, and drug paraphernalia.
Caldwell's arrest came during a traffic stop near 102nd and U.S. Highway 75 following a complaint that the tractor-trailer was driving erratically near Holton.
Following his arrest, Caldwell was booked into the Jackson County Jail.