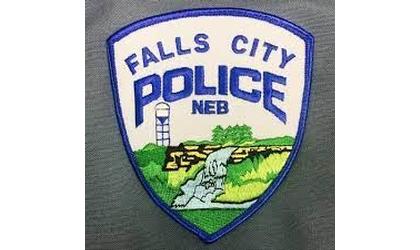 KLZA)--The Falls City Police Department participated in the Drive Sober or Get Pulled Over Mobilization from August 19th to September 5th, 2022. During this time, Officers made eighty-two traffic stops with twenty-four citations and fifty-eight warnings being issued. This enforcement effort did result in one DUI arrest, two minor in possession of alcohol and four transporting open containers of alcohol citations being issued.
Beyond the ticket activity, Falls City Police Officers answered one hundred and sixty calls for service, with five traffic accidents reported. Officers additionally made two warrant arrests, investigated six reports of child abuse, two reports of sexual assault along with several miscellaneous investigations including thefts and dangerous dogs.
Falls City Police Officers worked over one hundred hours of overtime during the mobilization period. The overtime cost was funded by a grant provided by the Nebraska Department of Transportation, Highway Traffic Safety Office.
The Falls City Police Department thanks the citizens of Falls City, Nebraska for their continued support and encourages all drivers to drive safely, buckle up and don't drink and drive.