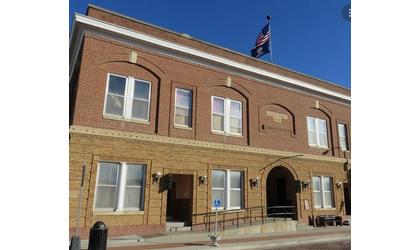 Seneca City Hall
(KMZA)--The Seneca City Council has approved a 2023 city budget that calls for net expenditures of nearly $15.3 million and keeps the mill levy steady.
The Council took the action last week following a hearing drawing no public comment.
The budget contains an estimated tax rate of 32.591 mills, which is to generate nearly $893,000 in local tax revenue.
Even though the mill levy will remain unchanged, the city will collect nearly $63,000 in additional tax revenue due to a $1.9 million increase in the city's assessed valuation.
Following a separate hearing, drawing no public comment, the Council approved a resolution authorizing the city to levy a property tax rate exceeding the revenue neutral rate.