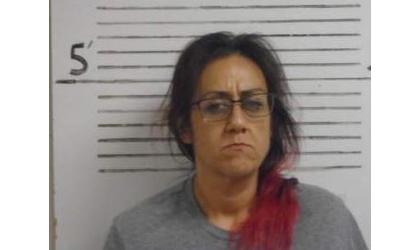 Gabriella Gonzalez ( Credit: Nemaha Co Sheriff's Office)
(KMZA)--A Hiawatha woman is facing a felony charge of aggravated battery in Nemaha County.
42-year-old Gabriella Gonzalez was arrested September 1st on a Nemaha Court warrant.
Nemaha County Attorney Brad Lippert said the criminal complaint alleges that on July 9, Gonzalez caused great bodily harm or disfigurement to another person.
The case was investigated by the Sabetha Police Department.
Gonzalez is currently free after posting a $100,000 surety bond.
She is scheduled to appear in a Nemaha County courtroom on September 27.