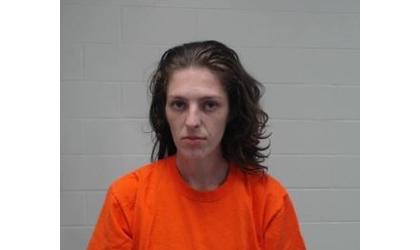 Kattibrie Lynch/Credit: Atchison Co Sheriff
(KAIR)--An Atchison woman is charged in connection with a recent vehicle burglary.
According to a release from Atchison Police Chief Mike Wilson, 28-year-old Kattibrie Lynch was arrested Tuesday, taken into custody on an Atchison County District Court warrant charging her for burglary of a vehicle and theft.
Following her arrest, Lynch was booked into the Atchison County Jail.
According to Wilson, the arrest follows an investigation by Atchison Police following the reported late morning, September 5 burglary of a vehicle that was parked in the 500 block of Unity Street.
Cash was taken from the vehicle shortly before 12 noon that day.
An investigation launched by police, following the reported burglary and theft, led to the charges against Lynch.
As of Wednesday, Lynch remained in custody in the Atchison County Jail.
Her bond is set at $10,000.