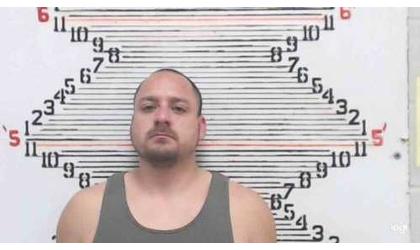 Nicholas Juarez ( Credit: Brown Co Sheriff's Office)
(KNZA)--A Robinson man, accused attempting to burn down a Brown County residence last year by using Molotov cocktail, has been bound over on multiple charges.
33-year-old Nicholas Juarez was bound over Wednesday to Brown County District Court on charges of criminal use of an explosive, attempted aggravated arson and two counts of criminal threat. Juarez also faces a misdemeanor count of possession of drug paraphernalia.
A sixth charge, possession of methamphetamine, was dismissed prior to the preliminary hearing.
Arraignment was scheduled for October 24.
Juarez was arrested in February of last year following an investigation by the Brown County Sheriff's Office.
He remains in the Brown County Jail, held on a $85,000 bond.