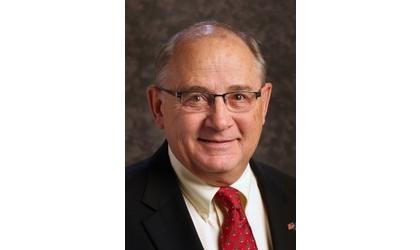 State Representative Dr. John Eplee
(KAIR)--A local state representative is among a group of three named as the inaugural winners of the Legislative Champion Award, newly crated by the Kansas Independent College Association.
According to a release, Atchison's Dr. John Eplee, Kansas 63rd District State Representative, is named as a 2022 Legislative Champion of the Year, joined in that honor by Senator Molly Baumgardner, of Lousiburg.
The pair is joined in 2022 recognition by Olathe's Ron Ryckman, Jr., who receives the Lifetime Achievement Award for his efforts as Kansas Representative.
The release explains that the Kansas Independent College Association "develops and enhances the competitive standing of its 20 member colleges by coordinating efforts including professional development and collaboration, governmental advocacy, and public engagement collectively aimed at supporting students and their success."
As for the new Legislative Champion Award, the release explains that the association's "experience has shown...that Kansas elected representatives often act as a strong voice for the power of student choice in Kansas Higher Education," saying they, along with "foresight across all sectors brings outcomes such as for every one dollar invested in state aid to Kansas Independent College Association students, [the association's] member colleges generate $32.57 in taxpayer benefits and $107.54 in private sector economic growth."