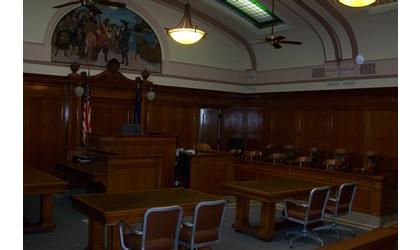 (KLZA)-- Richardson County Commissioners met with Chief Probation Officer Ashley Griess and Chris Reece, Southeast Nebraska Adult Drug Court Coordinator on Tuesday.
The Board approved entering into an Interlocal Agreement as presented with the Administrative Office of the courts and Probation, an Office of the Nebraska Supreme Court. The agreement will also be presented to Nemaha, Pawnee, Johnson and Otoe counties for approval.
Sheriff Rick Hardesty informed the Board that the annual State Jail Inspection was conducted September 15 and the facility was found to be in compliance by the inspector.
The Sheriff also reported that all staff positions are filled with the Jail and control room.
Highway Superintendent Steve Darveau Jr. met with the Commissioners. They discussed the resurfacing of the Dustless Highway north of Falls City and the Boy Scout Road, south of Humboldt.
Commissioners also reviewed the annual report of the expenditures of the Richardson County Historical Society. The Society is requesting continued annual funding in an amount of $10 thousand.