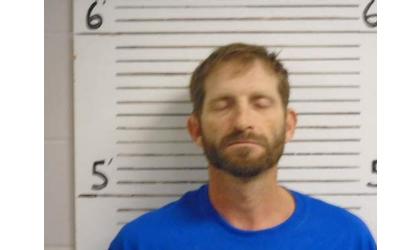 Kelly Hall ( Credit: Nemaha Co Sheriff's Office)
(KNZA)--A Sabetha man has entered a plea in an officer-involved shooting case.
According to court documents, Kelly Hall pleaded no contest Thursday in Nemaha County District Court to a felony charge of aggravated assault of a law enforcement officer.
Sentencing was set for December 15.
Authorities say Hall fired a nail gun at officers on October 20, 2021 after they responded to his residence for a report of man threatening suicide.
Hall was wounded after two officers fired their weapons at him, and received hospitalized treatment for his injuries.
No officers were injured.
The Kansas Bureau of Investigation investigated the shooting. Nemaha County Brad Lippert determined the officers were justified in firing their weapons at Hall.