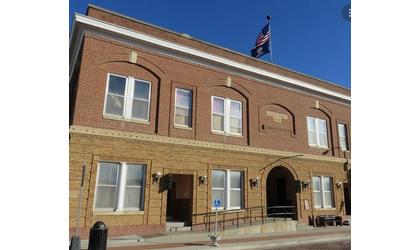 Seneca City Hall
(KMZA)--The Nemaha Valley Community Hospital is requesting the city of Seneca issue $2.8 million in hospital revenue bonds to help finance an expansion and renovation project.
Hospital CEO Kylie Floyd, Scott Crist with UMB Bank and Sara Steele with Gilmore and Bell appeared before the Seneca City Council last week to discuss the request.
A majority of the funding for the $22 million project will come through a USDA direct loan.
The city won't be financially obligated for payment of the bonds, but bond counsel wants to make sure that this won't interfere with any city plans or projects because it does impact the city- ability to issue bank qualified bonds, which have an annual limit of $10 million.
The Council voted to move forward with the hospital revenue bonds allowing a hearing and a resolution to be on the December 7th council meeting agenda.