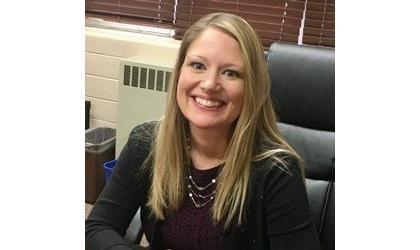 Becky Berger
(KAIR)--An open container violation, along with a number of additional traffic-related citations are among municipal charges, in Belton, Missouri, facing Atchison resident, and Hiawatha City Administrator, Becky Berger.
According to online court records, the charges stem from May 11, with Berger accused of transporting an open container, leaving the scene of an accident, failure to stop at a stop sign, failure to stay on the pavement, failure to drive on the right half of the roadway, and failure to yield to an emergency vehicle.
Court records show that Berger's appearance in Belton Municipal Court is set for the morning of July 18.
Berger, the former City Manager for Atchison who resigned in August, 2021 for reasons never made public, was hired as the Hiawatha City Administrator in November, 2022.