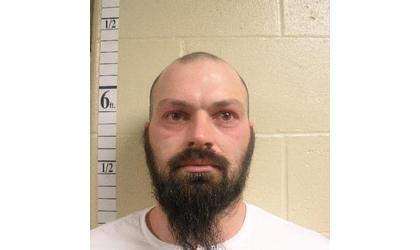 Daniel Lock
(KNZA)--A Falls City man has been sentenced in federal court to 3 1/2 years in prison following his meth-related conviction.
U.S. Attorney Steven Russell, in a release, said 35-year-old Daniel Lock, formerly of Hiawatha, was sentenced last week on a charge of conspiracy to distribute 500 grams or more of methamphetamine.
After he completes his prison sentence, Russell said Lock will also serve three years of supervised release. There is no parole in the federal system.
According to court documents, Lock and co-defendant, Taylor Zimmerling, sold meth in and around Falls City from January 2021 to June 2021. Zimmerling is scheduled to be sentenced July 6.
A search warrant was served on Lock- home in June 2021. Officials said they found 55 grams of meth, scales, packaging material, cash, and a police scanner.
The case was investigated by the Richardson County Sheriff- Office.