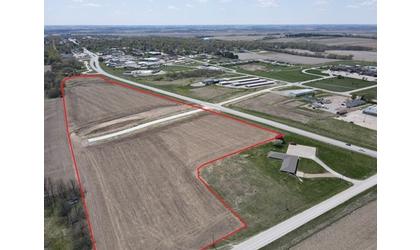 (KLZA)-- Falls City Economic Development and Growth Enterprise has announced the creation of a partnership with NAI FMA of Lincoln to advertise the North Commercial Corridor development property along North Highway 73 in Falls City.
Recently NAI FMA installed an advertising sign on the property leading to a number of local citizens expressing their concerns about an outside firm representing the local development.
EDGE and the Falls City Community Redevelopment Authority selected Andy Widman with NAI FMA to advertise the property, recruit businesses and solicit investors for the North Commercial Corridor development area.
Local agents Miller-Monroe and Poppe Realty have been invited to partner on the project and were consulted for their opinion prior to signing the agreement.
NAI FMA are regional experts in the commercial real estate development market. The company does not have exclusive rights on the property.
All entities involved are combining their efforts to achieve the best results for Falls City.