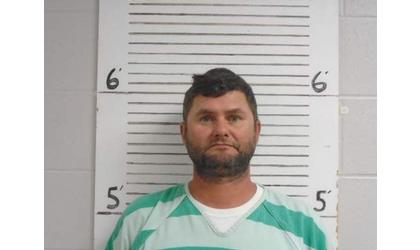 Derrick Wichman ( Credit: Nemaha Co Sheriff's Office)
(KMZA)--A Hiawatha man is jailed in Nemaha County, accused of taking indecent with a child.
The Nemaha County Sheriff's Office reports 40-year-old Derrick Wichman was arrested Monday on a Nemaha County District Court warrant charging him with the felony offense.
The charge was filed following an investigation by the Sheriff's Office.
According to court documents, Wichman is accused engaging in the lewd fondling or touching of a 14 or 15-year-old child on or about May 27-28 of this year.
A preliminary hearing in the case has been set for September 26.
Wichman remains in the Nemaha County Jail, held on a $100,000 bond.