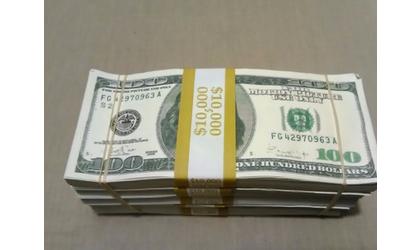 Prop money. Credit: Ebay
(KLZA) -- Following two public hearings drawing no comment Wednesday, Richardson County Commissioners approved the fiscal year 2023-24 budget and property tax request.
The property tax levy will be 33.1695 cents per $100 of assessed valuation which is 4.15 cents, or 11 percent below last years levy.
The total tax requirement will be $5,857,123 which is a 1.96% increase, or $112,492 more than last year.
The total budget of expenditures will be $20,320,489 which is a 4.7 percent decrease from last year, totaling $1,006,964.
The county valuation increased by $216,512,669 or 14.85 percent to $1,674,625,309.