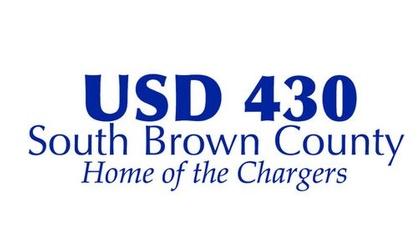 (KNZA)--The South Brown County USD 430 Board of Education accepted the retirement resignation of a longtime teacher and approved the hiring of a new teacher when they meet last week.
According to the unofficial meeting minutes, the board accepted the resignation of Everest Middle School 6th grade teacher Sherry Wellman. The resignation is effective at the end of the 2023-24 school year. Wellman has taught in the district for 20 years.
Following an executive session, the board approved the hiring of Adam Maas as elementary school physical education teacher.
In other personnel action, several supplemental contacts were approved as part of the consent agenda. They included Bryan Hirsch as high school head boys baseball coach; Gary Sorenson as head girls basketball coach; Zach Mendez as head girls softball coach; Lyle Wissman as high school assistant football coach; and Angela Bush and Amelia Cluck as junior class assistants.
In other business, District Curriculum Director Robyn Allen informed the board that the district has received a $100,000 grant from the Patterson Family Foundation. The funds will be used to purchase equipment, materials and curriculum for some of the district's career technical education or CTE courses.