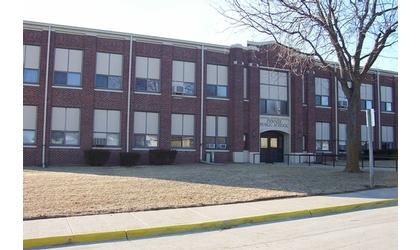 Pawnee City School
(KLZA)--The Pawnee City Board of Education voted unanimously to confirm the appointment of Mary Moser to fill a vacancy on the Board when they met Monday evening.
Moser will serve the remainder of the term of A.J. Tomky who resigned in June.
In other action the Board approved a proposal from Constructors Inc. of Lincoln to add a concrete curb and gutter and concrete driveway to the south high school parking lot. The $11,541 cost will be paid for out of the Special Building Fund.
Board members also approved increasing substitute teacher pay from $115 to $120 per day and an increase for bus drivers from $40 to $45 per route.