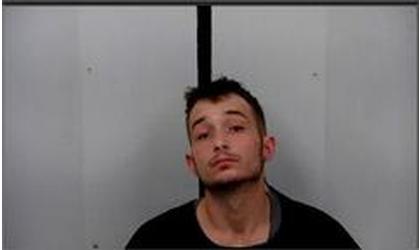 Zachary Odom/Credit: Jefferson Co Sheriff's Office
(KNZA)--A Perry man has been arrested for alleged child abuse.
Just before noon Sunday, Jefferson County Sheriff Jeff Herrig said deputies responded to a report of a child in cardiac arrest in the 100 block of South Cedar Street in Perry.
EMS took the 3-year-old girl to Children's Mercy Hospital in Kansas City, while deputies investigated.
Herrig says their investigation revealed the child wasn't in cardiac arrest but was possibly the victim of child abuse.
23-year-old Zachary Odom was arrested on a single felony count of abuse of a child.
Herrig told WIBW-TV the child is expected to make a full recovery.
The case remains under investigation.
Odom made his first appearance in court Wednesday, where his bond was set at $50,000.
He remains in the Jefferson County.