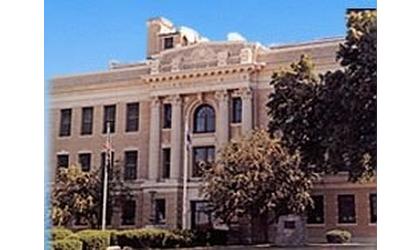 (KLZA)-- Richardson County Commissioners approved salaries for elected officials for the term of office 2023 – 2026 during their January 11 meeting.
The annual salary for the offices of County Assessor, County Clerk of the District Court, Count Clerk-Register of Deeds and Treasurer was established at $69,249 for calendar year 2023 with an annual salary increase of two-percent during the term which will make the salary in year four, $73,487.
The County Clerk will be compensated $3,000 for additional time and effort to carry out the duties of Election Commissioner each year.
The County Sheriff salary will be $79,636 in 2023 with the annual two-percent increase making the salary $84,510 in 2026.
The county Attorney Salary will be $90,023 in 2023 and in year 2026 the salary will be $95,534.
County Commissioners will be paid $34,624 in 2023 with the annual two- percent increase boosting the salary to $36,744 in 2026.
The County Surveyor will be paid $14,965 in 2023, with the salary increasing to $15,882 in 2026.
In addition each official will receive health, medical and life insurance as offered to all other county employees and will participate in the retirement plan as mandated by State law.