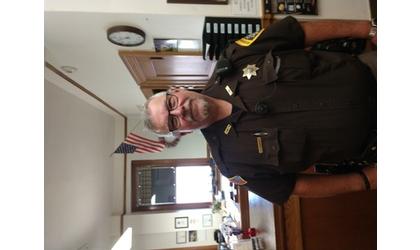 (KLZA)-- Richardson County Sheriff Rick Hardesty informed Richardson County Commissioners last week that longtime Deputy Sheriff Roland Merwin has submitted his letter of resignation. His last day on the job will be Friday, September 15.
Merwin has served in numerous positions within the department over the years including a stint as interim Sheriff. He has also served as an investigator, Jail Administrator and Chief Deputy over the years as well as the School Resource Officer at HTRS during the 2022-23 school year.
Commissioners approved the re-hiring of Nick Hildebrand as a part-time deputy.
Sheriff Hardesty reported that during the August 16 - September 4, grant period, officers made 480 traffic stops with 22 arrests being made.
During the month of August the Department made 52 arrests, responded to 260 calls and made 561 traffic stops.
Commissioners briefly discussed implementing a hiring restriction with-out prior approval from the County Board on all new hires with a review of the job description to be filled in all County Departments.
The idea will be discussed further when the Board meets Wednesday.