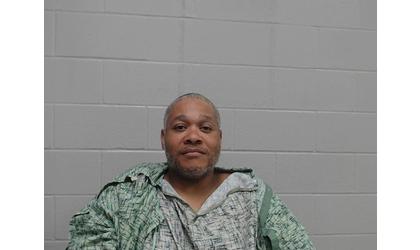 Bryan Boldridge/Credit: Atchison Co Sheriff's Office
(KAIR)--A December 6 preliminary hearing has been set for an Atchison man accused of shooting at an officer late last month.
According to the Atchison County Attorney's Office, that came during an appearance Friday in Atchison County District Court for 44-year-old Bryan Boldridge.
Boldridge faces a charge of attempted second-degree murder.
Boldridge was returned to Atchison earlier this month following his release from a Kansas City hospital.
According to the Kansas Bureau of Investigation, he suffered injuries when an Atchison Police officer returned fire after Boldridge began shooting.
That happened during the late morning of October 31 after the officer was called to a residence at North 4th and L Streets to assist a utility company with a theft of service issue.
The officer was not hurt.
Boldridge remains in custody, held on a bond of $150,000.