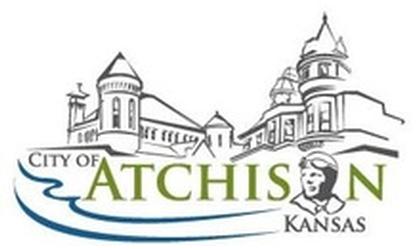 (KAIR)--Federal funds are awarded to the City of Atchison to assist with the ongoing effort to make improvements to downtown Atchison.
According to a news release issued by the City, the $500,000 is made available through the federal Transportation Alternatives Program. It will be used to fund phase 1 of the City's Main Street Corridor Project, which runs from 2nd Street to 6th Street, and includes a walking path through the recently upgraded Farmers' Market location.
The first phase is expected to cost around $625,000, making the City's matching funds for the grant around $125,000.
The overall project is to replace and/or upgrade the curb/gutter, sidewalks, street lighting, and corridor landscaping of Main Street, from 2nd Street to 10th Street.
The Kansas Transportation Alternatives Program is administered by the Kansas Department of Transportation, who announced the awards Friday.
The City of Atchison was one of 18 awarded grant funds out of 32 applications.
A total of $22 million was requested, but only $8.6 million was awarded.
Despite approval of the grant, the project must still be approved by the Atchison City Commission. If that happens, construction could begin in 2021 or 2022.
In order for Phase II of the project to be built, which would carry on the same improvement concept from 6th Street to 10th Street, the City of Atchison will need to apply for funding again in a future grant cycle, which is likely to occur later this year.