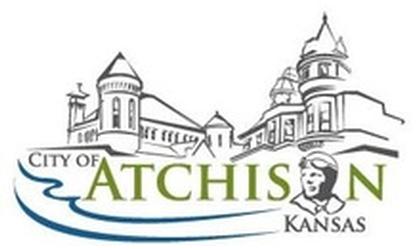 (KAIR)--The issuance of General Obligation Bonds, to refinance existing debt, is expected to save the City of Atchison nearly $700,000 over the life of the notes.
That's according to a release from the City of Atchison, following last month's unanimous vote of the City Commission to over the bonds. The release explains that "the $8.2 million in bonds will refinance an existing GO bond issuance from 2014, three loans with [the Kansas Department of Health and Environment] for water and sewer infrastructure projects, and the temporary note for the Brookdale neighborhood expansion infrastructure build out that was originally sold in December 2020." The bonds, and KDHE loans, will be wrapped into one set of GO bonds, "and each debt will still mature when the original debts were supposed to sunset."
According to the release, "the temporary funds will be rolled into another temporary note, with a final GO Bond issuance necessary in the future when the infrastructure build out is complete and final costs are known later this year." The release explains that based on the difference in interest rates between when the original debts were issued, and the current interest rates, "the net savings would be $700,000 if current rates hold true."
The bond sale offering had been set for last week, but was moved to June 21.