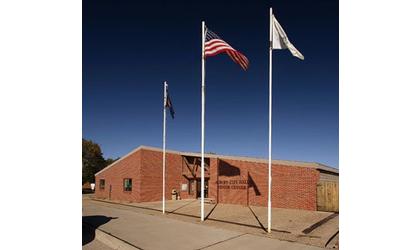 (KLZA)-- The Auburn City Council Monday evening approved a resolution to place a half-cent sales tax proposal before voters on May 9.
If approved, the funds would pay for a multi-use community center with a price tag estimated at $3-million.
In the past year Auburn residents were surveyed and indicated they would like to have a performing arts center, a gymnasium, a facility that could host large weddings, and an indoor pool was even suggested.
With some of those options being cost prohibitive, Mayor Scott Kudrna provides information on an idea combining some of the ideas. The idea is to have a building that can host various functions. The building would include a floor large enough for multiple basketball and volleyball courts, a stage area and seating ranging from around 400 to 1200 depending on the event and configuration.
Council members voted 5-1 to put the sales tax increase up for the voters to decide. Councilman Rick Janssen cast the lone dissenting vote.
Kudrna says the ½-cent sales tax would cover the estimated cost of the facility and help with long-term maintenance
The City of Auburn has an option on property near the bowling alley on the north side of Highway 136 in Auburn to construct the facility if approved by voters.