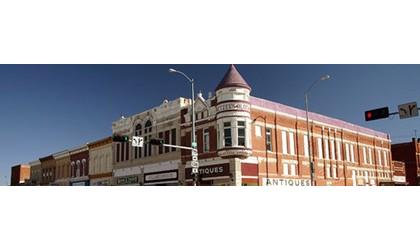 Downtown Auburn
(KLZA)-- The Auburn City Council awarded the final Community Development Block Grant funds for Downtown Revitalization projects when they met Monday.
More than $116,000 in grants were awarded for eight projects. Combined with matching funds the work will amount to more than $200,000 worth of improvements in downtown Auburn.
The work will include roof repair, tuck pointing, windows, doors and H-vac improvements in an effort to restore some of the communities older buildings.
The latest round of DTR funding allowed around 30 projects to be completed. Mayor Scott Kudrna estimated previous DTR grant funds provided money for around 25 improvement projects.